Company Profile
Scoot Fast Cruises commenced operating in Bali in 2004, providing a service from Sanur to Lembongan Island. The idea was to provide a fast commuter boat service direct to the island, targeting people who found a Boat charter too expensive or the local Boat just to slow.
With over 35 years experience in tourism and passenger ferries in Australia, the principals had a sound background and could see the potential for such a service.
Scoot I only operated twice a day to Lembongan and was providing a basic service. It was clear from the demand that more departures were required and an increase in product range was what people wanted.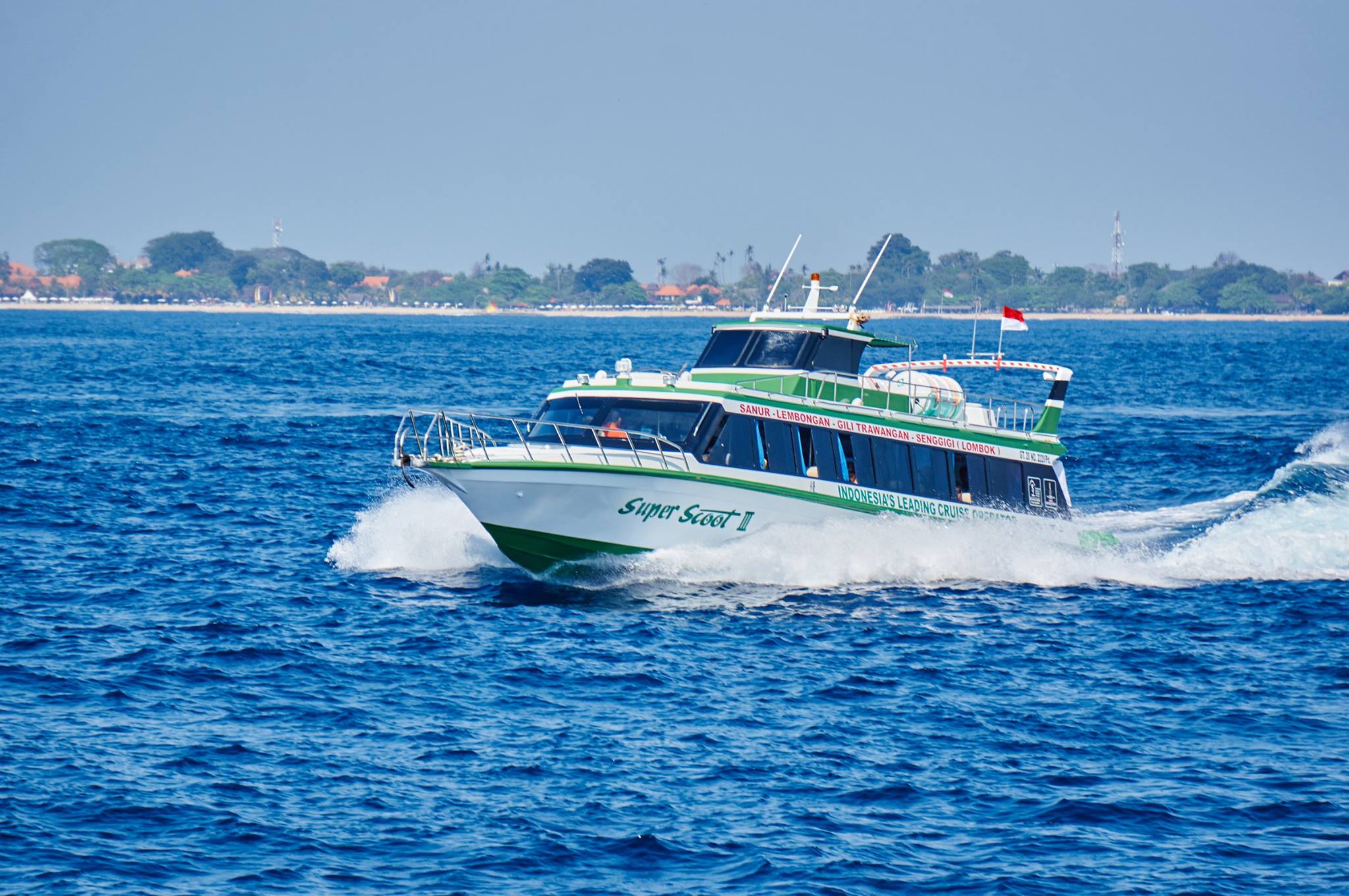 With this in mind Scoot II entered service in 2006, increasing passengers capacity and reducing traveling time to just 30 minutes. Services developed to meet demand included diving, snorkeling, Accommodation, Island Tours, all of which have proven highly successful.
In 2009, land was acquired in Gili Trawangan on the Beach front for a new office development and midsized accommodation units. This was to meet demand for servicing Gili Island. Scoot Fast Cruises is the only cruise company to operate from Sanur to Lombok and the Gili Islands. A new 55 passenger high speed catamaran has now entered service, providing a new level of comfort and enjoyment. This state of the art vessel is a long overdue addition to Scoot Fast Cruises 4 vessel fleet.
With our devotion to the tourist industry, a high level of training and experience amongst our staff, insure that our guests have a cruise or holiday they will always remember. We are to all who travel with us truly the " easy way to get a way ".
Into the future we will expand into other areas of operations and will work towards improving the quality of service, meeting new challenges and customer demands.
Scoot Fast Cruises is the fastest way to get to Lembongan, Lombok and the Gili Islands. To ensure all our guests arrive on time our return ticket includes hotel transfers (pick up and drop off) and mineral water.
Our vessels head straight to Lembongan Island. After a short stopover head to (Senggigi) Lombok then on to the Gili Islands. In less than 4 hours our passengers are on dry land, ready to begin their island activities.
Safety & Experience
With a total of 40 years marine tourism experience including 11 years in Bali Indonesia, Scoot Fast Cruises are truly devoted to the tourism industry with high levels of training and experience amongst our staff to ensure our guests have a cruise or holiday of a lifetime.
Our impeccable safety record stands alone and our full comprehensive insurance with Lloyds of London is second to none. We have earned our title 5 years running as Indonesia's Leading Cruise Operator and are now Bali's Leading Cruise Operator and very proud of our achievements.
More Departure Times, Departure Points, & Flexible Deals
Scoot Fast Cruises runs daily services with a convenient schedule that caters to all guest needs. Because of this we offer great deals including full day and half day Snorkeling & Glass Bottom Boat packages to Lembongan, island tours and accommodation on Lembongan and Gili Trawangan through our sister company Tropic Hotel Group.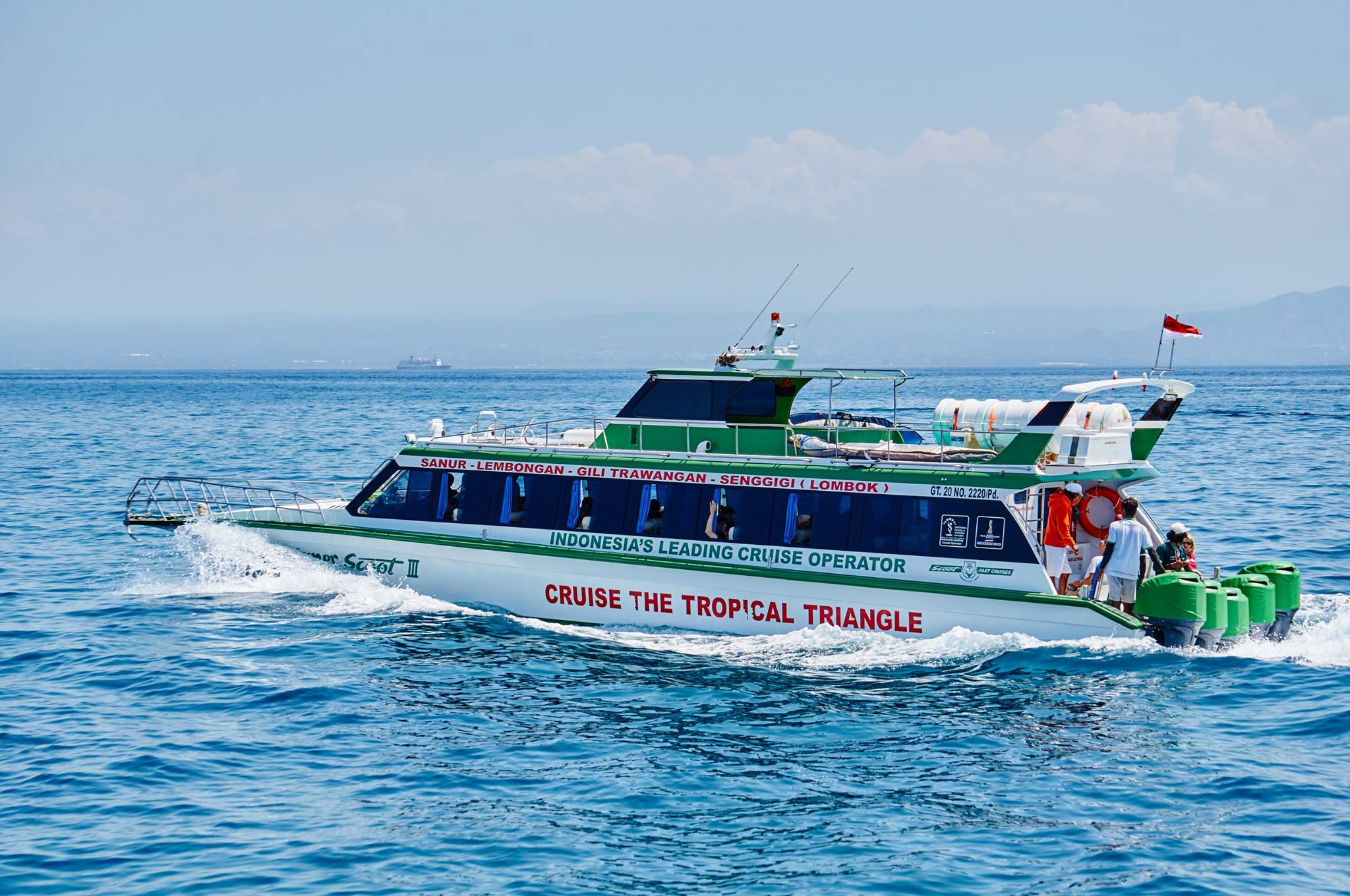 Value For Money All Year Round
Lembongan and the Gili Islands are at its busiest June through to September however these times are not only the best time to get a great deal with Scoot Fast Cruises. In fact, we offer value for money all year round. Check out our Promo Page for more details!