Apparently, each village in Bali has its own uniqueness. One is Celuk village known as the Gold and Silversmith village. As one of the tourist village, many visitors come to visit the village every day to see the process of making gold and silver handicrafts made by artisans and artists. Quality and quality of gold and silver handicrafts of the village is also high, so many visitors to shop a variety of handicrafts for their personal collections. This village seems indeed to be one tourist destination for tourists, especially for jewelry lovers when visiting Bali.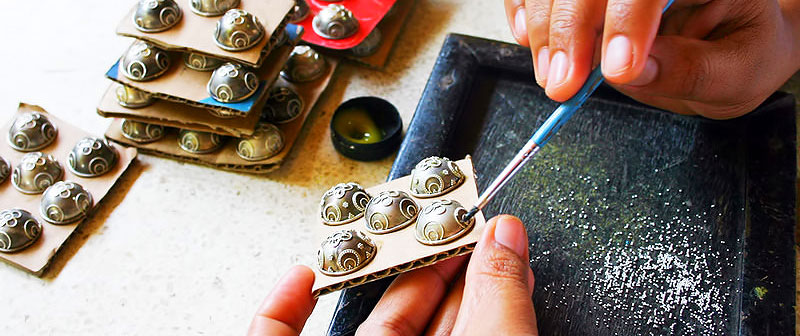 Celuk village is one of the villages in Sukawati, Gianyar Bali. From Ngurah Rai International Airport will take an approximately one-hour trip to get to the village to By Pass Ngurah Rai eastward. The village is located in between traffic Denpasar to Kintamani so when you will go to Kintamani area, you will pass the village. The visitors who came to the village certainly have many purposes. Some feel curious and want to know how to manufacture gold and silver jewelry directly from the artisans and artists. Others aim to shop jeweler and gold and silver handicrafts both for personal collection and for their business.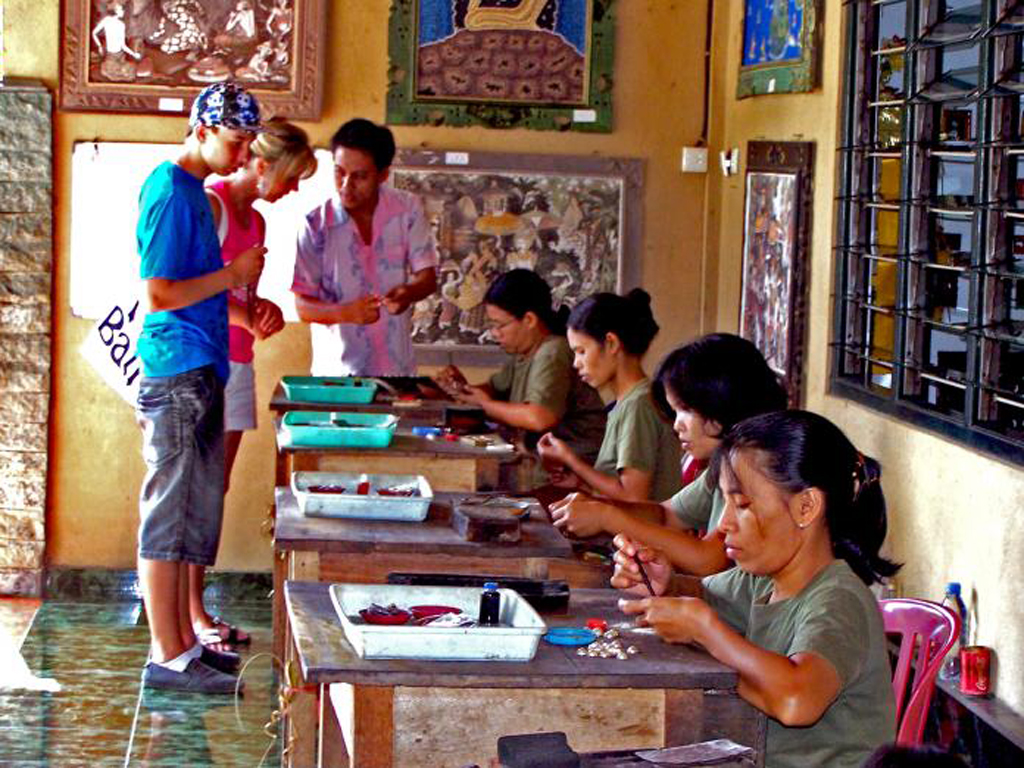 When you enter into Gold and Silversmith village in the Gianyar area, you are greeted by rows of art shop on the right and left of the road. You can watch a variety of silver handicrafts on display like studs, rings, necklaces, or otherwise provided in the window of invisibility. Each art shop is arranged by type. If you are interested in visiting the art shop, you should not have to think too long because you will be greeted by a guard art shop were so friendly and patient to serve visitors even if only for a look-see. When you want to know more details about the jewelry that attract attention, you can ask questions and the guards art shop will diligently and patiently to explain each jewelry. In the art shop, you will not only see rows of jewelry alone but you can also find a variety of silver such as spoons, plates, and some miniature transportation.
You may find some art shop, which provides a variety of gold and silver handicrafts in Bali region or other regions. However, you should also understand that the quality of the jewelry produced from Celuk village very high and never changed. Jewelry has even penetrated the international market. In addition to shopping trips silver jewelry and other handicrafts, visitors can also see the process of making silver. Most artisans retained for using traditional methods. Others prefer to use modern methods or a combination of both methods. In fact, some of the art shops allow visitors to try to make silver. This tourist attraction can attract attention for the tourists who come to the tourist village.
Indonesia does have some gold and silver craft center, which is very well known to foreign countries. One of them is available in the village of Celuk village, Gianyar Bali. The village seems met by the crafting artisans of gold and silver to be the main attraction for tourists visiting Bali. In addition to shopping, visitors can learn about how to process and make crafts gold and silver even they are allowed to try to make their own crafts in Gold and Silversmith Village in Bali.