High-Speed Boat Transfer to Gili Island and Lombok
Established in 2005, the British owned and operated Blue Water Express is a rapidly expanding company specializing in high-speed boat transfer and boat private charter. We pioneered the fast boat services from Bali to the Gili Islands in 2006, and are consequently the longest running operator in this field with a 100% safety record. We put the emphasis on safety, professionalism and guest satisfaction in all our services.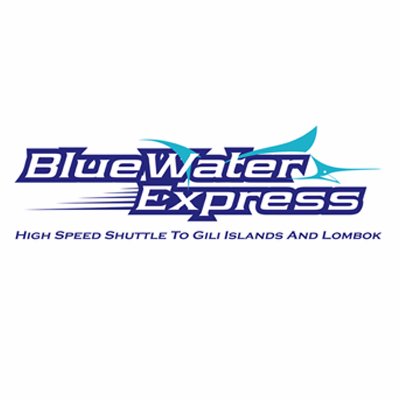 We currently have more than 50 staff based in Bali and the Gili Island. All crew are fully licensed with requisite certificates of competence and have many years experience in the waters around Bali and Lombok.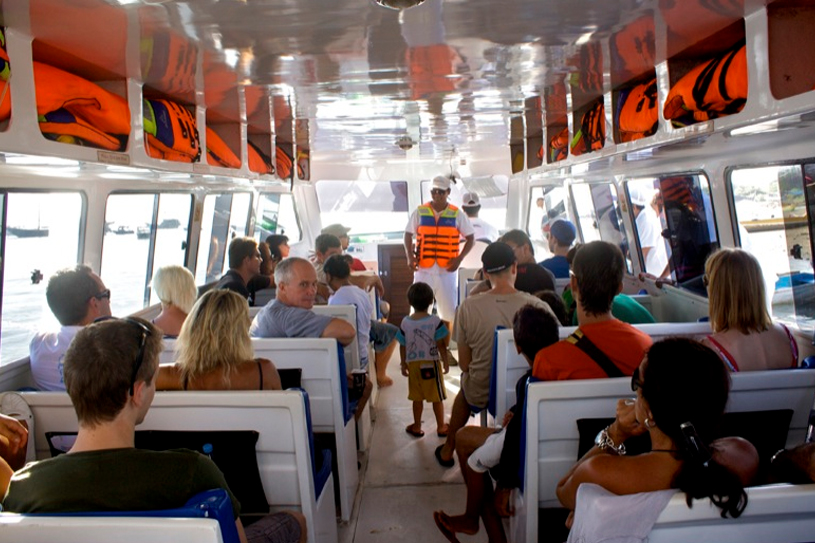 Why choose us?
Longest running fastboat service, initiating operations to Gili Island in 2005
Two daily departures (June-October) direct to Gili Trawangan at 08.00 AM from Serangan (South Bali) and 12.15 PM from Padang Bai (East Bali)
Both routes also drop to Lombok and Gili Air
With 1,500 horsepower and 60 seats, the 6-engine Blue Water Express VII is the largest, most powerful boat operating directly from South Bali to Gilis and Lombok. 5-engine with 50 seats Blue Water Express V serves Padang Bai
Fleet of new air-con minibusses provide hotel pickups & drop offs to all main tourist destinations in south and central Bali.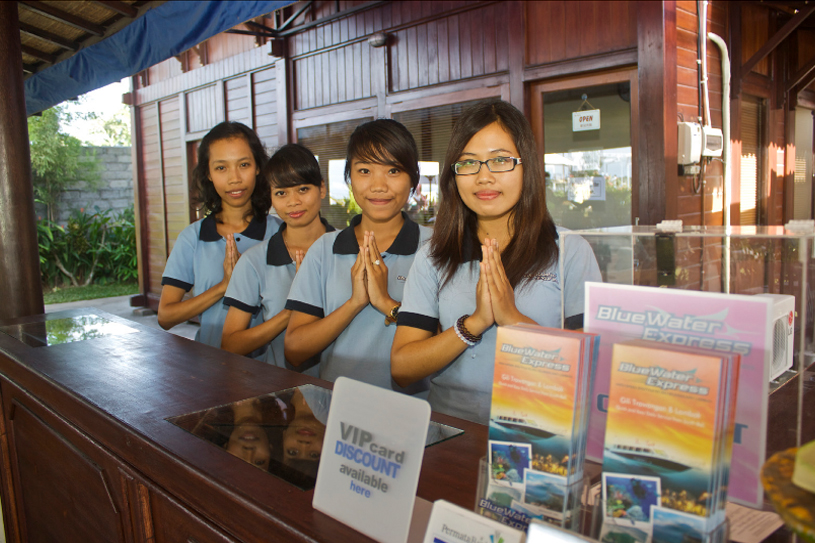 What will you get on Blue Water fastboats?
Morning coffee/tea station prior departure in Serangan Harbour
Unlimited sealed bottles of mineral water and sweets on board
Serangan: Air-conditioned hotel transfer to/from Denpasar, Kuta, Legian, Seminyak, Sanur, Ubud, Padang Bai Area, Candidasa
Insurance and Medical Coverage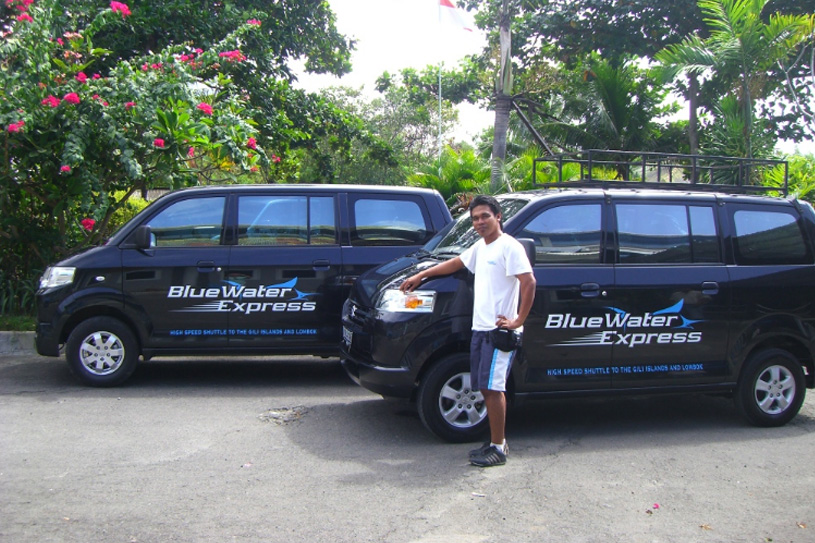 Terms and Conditions
Stopover in Padang Bai is generally 10-20 minutes
The last check in time is 30 minutes prior to departure time. Passengers arriving after this time may be deemed as 'no show'
Hotel pickup time is approx 1 hour before departure time for Kuta, Legian, Seminyak and Sanur for Serangan departures. For Padang Bai departures, pickup from ubud is apporx 2 hours before
Services include free land transfer in most popular areas only as mentioned above; other areas are subject to transfer fee. Please enquire for full details and prices
Bluewater Express is a point-to-point carrier and we take no responsibility for any travel arrangement missed due to cancellations or delays