From a long time ago, Bali is rich in culture that attached to the island's image to this very day. Many cultural heritages are still preserved and sustained in Bali. Those cultural heritages are easy to find when you visit Bali. Apart from having a high cultural value, the heritages are run as tourism sites that attractive for tourists.
From many heritages you can find, one of them is Saren Agung Castle in Ubud. This Castle is maintained well, up to recent time, although development with all modernization touches every line of human life. Due to uniqueness and nature of this place, this castle should be one of the places you need to visit during your vacation in Bali.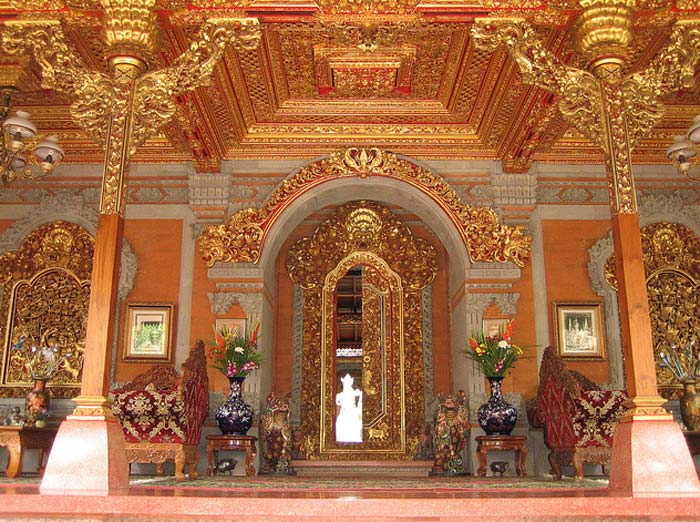 Saren Agung Castle Ubud is one of the castle or house of Ubud Royal Family. With lovely architecture, this castle located in the center of people settlement, which the house still maintained in its traditional shape. In the old time, this castle is the residence of Ubud Sovereign. The existence of this castle gives a deep impression to Ubud area and Bali. Although monarchy is long gone in Bali, it does not mean the honor to the king and offspring vanishes. You can see and feel obvious when you come to this place.
This castle was built by Ida Tjokorda Putu Kandel that ruled the Kingdom on 1800 to 1823. It was functioned as traditional culture repository of Bali. One of the repositories is the protection of each culture from Balinese literature, Balinese dances, to other arts that attached to Bali. This castle has a uniqueness that the other castles in Bali do not have. The uniqueness you can find it a collection of cultural objects with high esthetic value. From the architecture, the castle has a traditional concept with the boldness of building that looks so magnificent complete with the artistic value it owns. The castle also has a wanting or an auditorium that was used as a meeting room in the old time.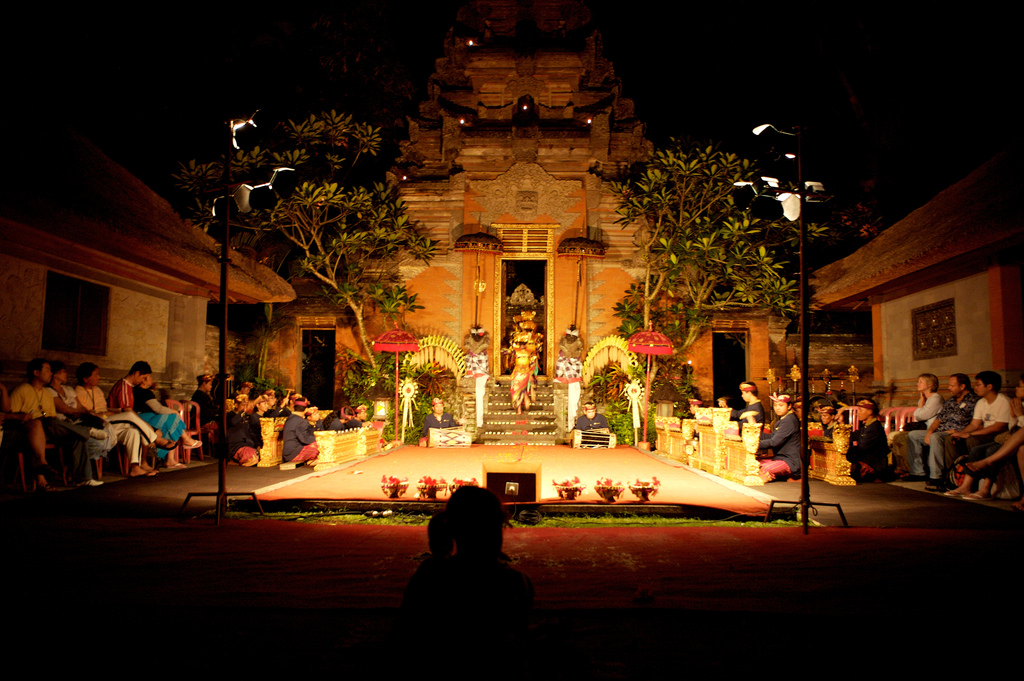 This tourism site is located on the main road of Ubud. Therefore, it would be so easy for tourists to find this place. Although you have never visited this site before, you are likely will never get lost. When you visit the site, you will find a lot of commerce and facilities in the area. You will easily find restaurants with Balinese cuisines, bungalows, money changers, souvenir shops, and so much more. You should not worry if you want to buy souvenir or remembrance from this place. You can find many.
The existence of this tourism site that is located on the main road of Ubud, Gianyar Regency, Bali is the proof that culture in Indonesia, especially Bali is still well maintained to recent time. For you who love Indonesian culture, it is highly recommended to visit Saren Agung Castle. In this site, you can learn a lot of interesting and valuable lesson about how people of Bali, especially in the surrounding area of the castle could maintain the culture. Although we know that globalization is influencing the culture so much, this area successfully maintains the tradition.